From Digital Transformation to Divine Transformation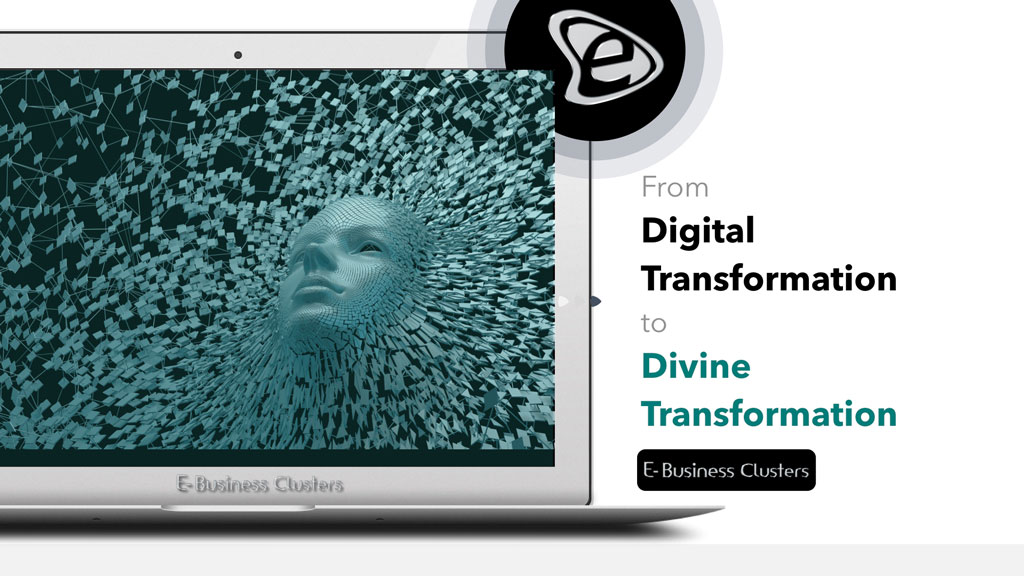 We are standing in front of a huge opportunity to dream and rebuild from scratch the most sophisticate, efficient and ethic business model.
For the first time in human history we can know everything and we can be everywhere! We can do good or harm in unimaginable scale! This is the real issue at stake for digital transformation.

Digital transformation is reimagining the whole business model through a holistic point of view, by using digital technologies to create a new culture, leading the company mindset to a constant alignment /prediction approach.

The new transformed company start to act like the subconscious of the old company. Having all the data and the experience, the new company is able to predict changing business and market requirements and instantly apply new business processes.
This approach requires in the same time the full adoption of the QEC law (Quick / Error free / Cost efficient) every step of the way.
To dominate the market you need to dive into the "New Business Era" and adopt the art of prediction, which is the smooth adoption of both BIG and SMALL data knowledge, in the decision making process of every part of the company.
Is no longer enough to understand the reason why of things, but it is required to predict the future of things in order to be ahead of your customer needs and your employee wellbeing.

Holistic employee fulfilment and customer experience are the two main foundations of this new approach, witch make it easy to believe that there will be no place for unethical and meaningless business visions in the future.
Now it is obvious why within this "New Business Era" of "Small Gods", there is no place for ordinary companies. Only the new transformed companies will survive …. and thrive!
---
---